In an effort to continually improve your access to title data, DataTrace® is expanding the information available in our title plant records. The enhanced data is now available in all 428 traditional title plants.

Release Schedule (Click "READ MORE" Below For Full Schedule)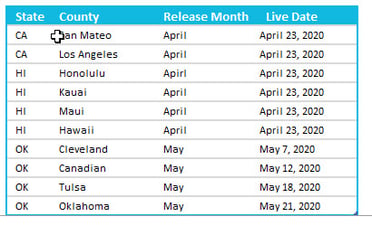 Enhanced Data
The data enhancement will add the following information to the current plant records for go-forward data:
All money amounts will be in dollars & cents
Party Role labels will be distinct and meaningful
Remarks will include distinct and meaningful labels for easy identification
On Credit Lines/Revolving Loans the initial loan amount and Loan type 'RVL" will be captured
If you have any questions, please contact DataTrace Client Support at 800.221.2056.