DataTrace System (DTS) will now display the full middle name (if present on the document) on search results. The Name search results has been modified to show the full name in a single row (rather than separate columns for Last, First and MI). There are no changes to the search input screen.
Classic Name Result: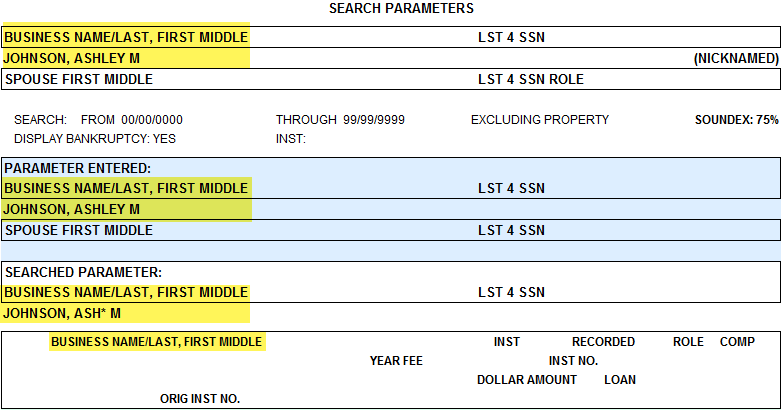 Enhanced Name Result: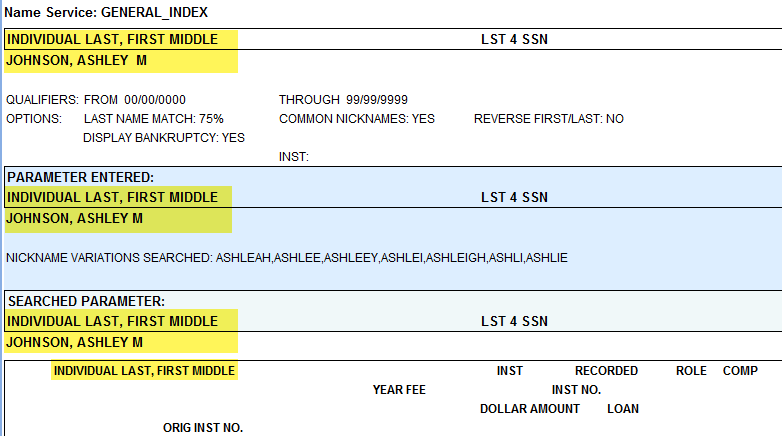 Block Excessive Legals
If cross reference from Property Taxes to title results is greater than 30 legals, DTS will not return links for any legals and the following message is shown: "Cross reference associations exceeds max # of legals, manual search is required."
Image Viewer
Set default to "Fit Window" and apply any adjusted resizing to the current page being viewed only.
Tax Locate Request: Texas
Texas Users can now attach PDF files when opening Locate Request orders.
Format Changes: Potter-Randall, Texas
Potter-Randall, TX county has changed its CAD # Geographical (Geo) format to a new Property ID (PID) format. The input screen is now a single field that allows up to 8 digits. Sample new format Property ID: 205411 (single field).
______________

Our client support and IT teams are available to assist with any questions or concerns. We can be reached at customersuccess@datatracetitle.com or 800-221-2056.