Data Trace is always looking for ways to make documents easier to locate and use in your title business. Beginning January 2, 2018, Data Trace® will be changing the document code for some documents that currently reflect TD as the document code in the county of Los Angeles, CA to more meaningful secondary document codes within Data Trace System. The new codes will be added to all newly posted documents starting January 2, 2018. Historical document codes will not be changed.


Below is a complete list of the documents that will be changed and their new document codes to keep handy for reference.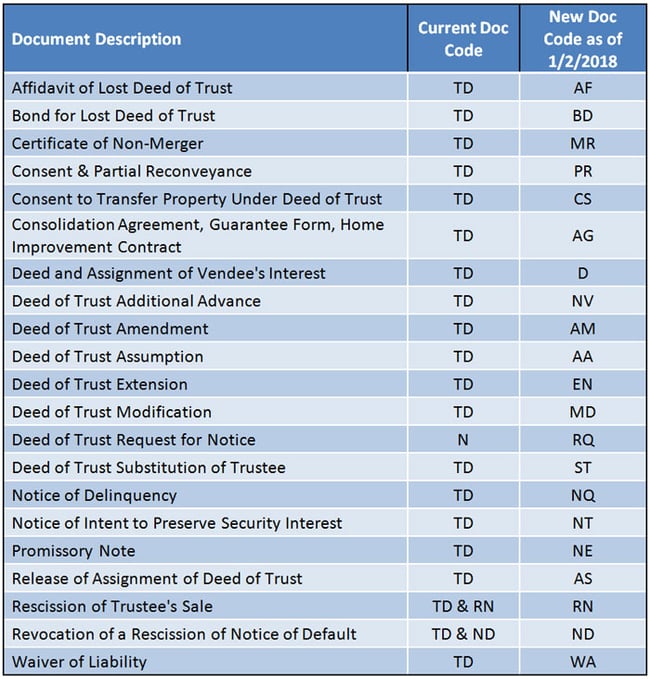 If you have any questions on the new Document Codes, please contact Data Trace Client Support at 800.221.2056.