DataTrace® System has added a new filter that allows you to filter post search based on SSN. You also now have the ability to print datedowns from Order Management within DTS.
Post Search SSN Filter
DataTrace System recently added the ability to further filter name searches post search using the last 4 characters of the SSN. This will be helpful when searching a common name and multiple records are returned. The user can filter on blank and/or characters in the SSN.
Filter Results Tool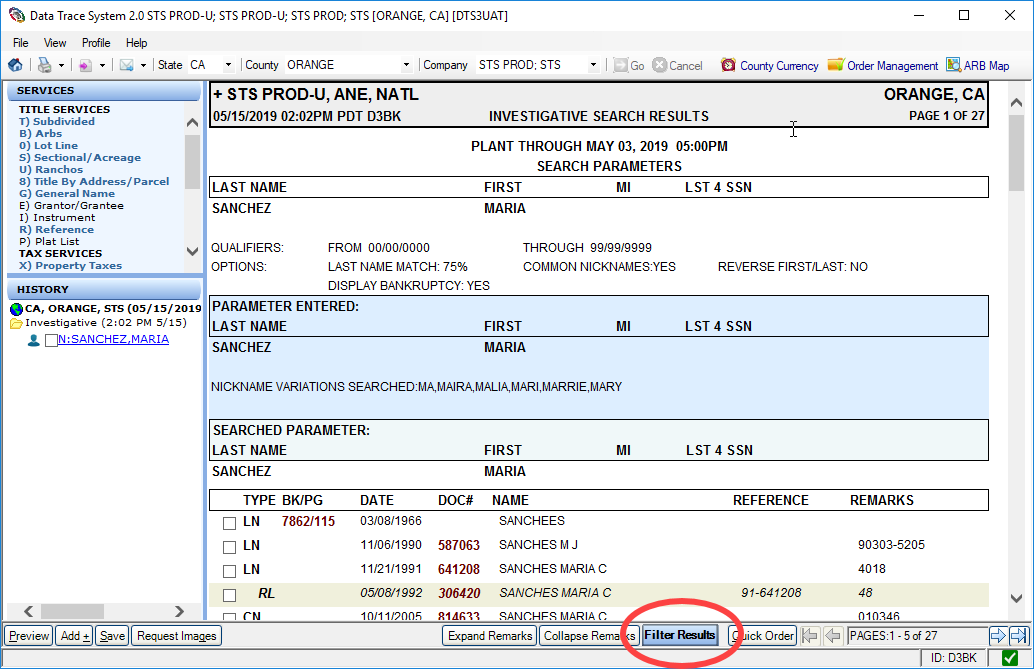 Social Security Number column is now added to the Final Search Set under Full Name control, this will display the Full Name/SSN combination to be included in filtered search results. Use the Social Security Number control to Exclude the undesired SSN from the Final Search Set list.
Order Management - Print Datedown
DataTrace System recently added the ability to print Datedown for all selected orders in the Order Management tool. This will increase production for companies with high order volumes enabling them to quickly datedown all orders and get the print results in one step.
Print Datedown Button

The new Print Datedown button will now print the datedown results for selected orders in the Order Management list. The print will go to user's default printer and the datedown result link will display with a printer icon in the History panel.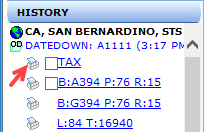 If you have any questions, contact a DataTrace Sales Representative at 800.221.2056 or Client Support at customersuccess@datatracetitle.com. We are here to answer your questions about Enhanced Name and True Order.