In a recent update to DataTrace System (DTS) and DataTrace Gateway (DTG), two enhancements, Expand/Collapse Remarks and Strike Through, were added to help make your title research and production more thorough and efficient.
Expand/Collapse Remarks:
You are now able to condense an individual remark to display only three rows of text by clicking on COLLAPSE at the end of the record. When the record is collapsed, you can click EXPAND to show the entire remark. Using the Expand and Collapse buttons will allow you to expand all remarks in the chain, or collapse all remarks down to three rows. The Print/Export will match what is displayed on the screen.
Note: The default setting is to collapse all remarks when the results are initially returned.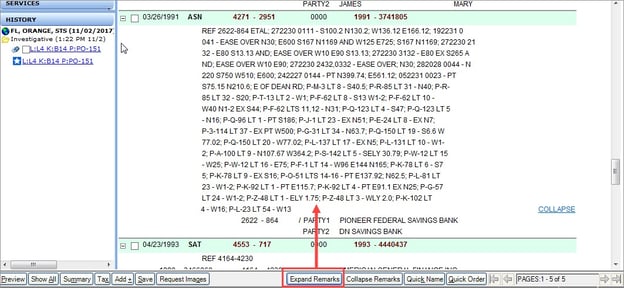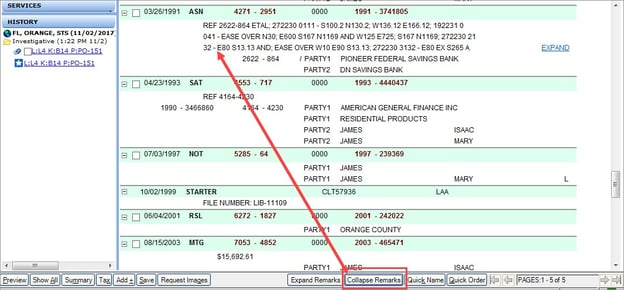 Strike Through:
You now have the ability to strike a record in the chain of title. If a record is stricken, all records with the same Document ID in the chain and Instrument Summary List will also be automatically stricken. The Print/Export function will include the records that were stricken in the chain or Instrument Summary List.
If you have any questions, please contact Data Trace Client Support at customersuccess@datatracetitle.com or call 800.221.2056.